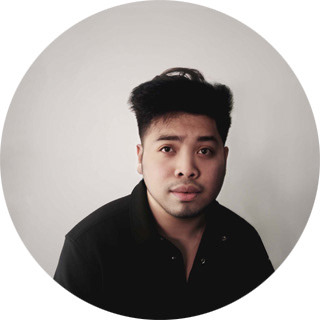 Conrad Daniel Areta is a Part 1 Architectural Assistant who graduated with a first class degree in Ba Architecture from Norwich University of the Arts. Throughout his time in the course he explored themes surrounding phenomenology through the exploration of sacred architecture. He is fascinated by the works of people such as Pallasmaa, and how they thought of a space being designed to interact with its users beyond the physical level. Conrad Daniel found great interest in this from his time as a youth group leader and through his street photography, where he is placed into situations where people interact with space in very raw forms. These ideas have taken form in his projects through the manipulation of light and form in order to evoke specific feelings from the user. 
Graphically he manipulates CAD drawings with Twinmotion and Photoshop to create equally evocative images. Thus his projects and graphics are inspired by expressionist paintings and the cinematic scenes of Studio Ghibli and Makoto Shinkai that tell otherworldly stories and interact with their viewers on a deeper level.
_Finalist for Feilden + Mawson Scholarship.
_NUA Vice Chancellor's Commendation- Architecture.
_AJ Student Prize Undergraduate Nominee.​​​​​​​
_RIBA East Student Award for Outstanding Design 2020.
_Publications + Exhibitions.
_Storehouse Magazine- Issue 17- 'Generation'.
_Norwich University of the Arts Graduate Showcase.
_AJ 23.07.20: Student Special.
_RIBA East Article: "RIBA EAST AWARDS OUTSTANDING STUDENTS 2020".
_Cambridge Architecture 80: Student Awards Article: "Class Acts".
For work, collaborations, questions, portfolio/CV

inquiries

, etc:
LinkedIn: Conrad Daniel Areta
Instagram (Architecture): c.d_arch // Instagram (Photography): conradareta
 Email: conraddanielareta@gmail.com