_BA [Hons] Architecture [ARB Part I] Year 03.
_RIBA East Student Award for Outstanding Design 2020.
_Vice Chancellor's Commendation: Architecture.
_AJ Student Prize 2020 Undergraduate Nominee.
​​​​​​​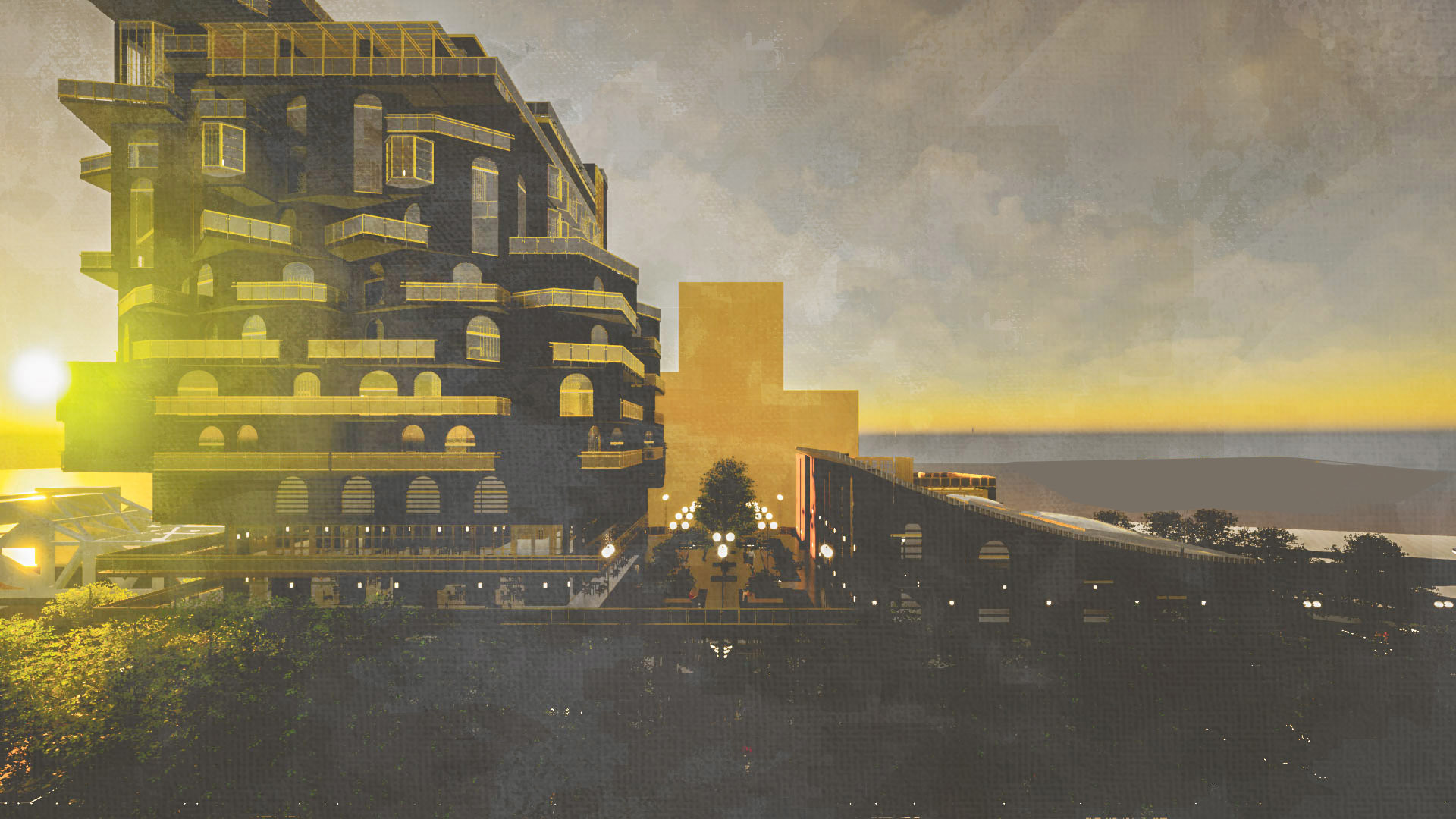 - Gym + Spa + Swimming Pool 
- Restaurant + Bars + Cafe 
Situated along Hull's Eastern Riverfront, this scheme proposes a hotel and auction house which pays homage to the dichotomies of the city's industrial past and artistic present as well as the site's own historical and current realities to form a folly in the urban landscape.
T

he scheme is designed around the curation of viewpoints and connections, utilizing framing and light manipulation to produce timeless views that highlight Hull's unique duality whilst also creating self-contained atria that suspend time completely, allowing the user to get lost within the time of the archi

tecture.